In the afternoon of Jan16, 2018, Mr. Fok Siu Tim, the chairman of our company, was invited to attend the State overseas Chinese affairs office, Hong Kong, Macao and overseas Chinese charity meeting.
Mr. Guo Jun, deputy director of the Overseas Chinese Office, made an important speech. He gave highly praise for the contributions made by the warm hearted people in Hong Kong and Macao to the cause of poverty alleviation, encouraged and warmly cared for the warm hearted people present.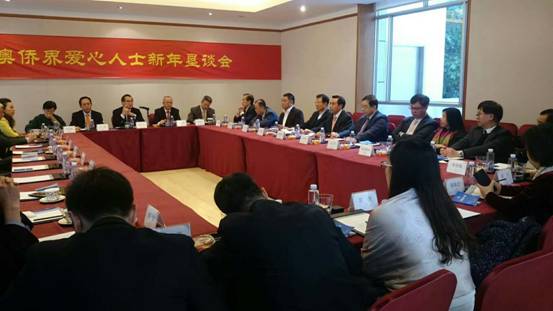 At the meeting, Chairman Fok introduced the changes of Foshan Overseas Chinese Business Investment Enterprises Association and the philanthropic acts of poverty alleviation by member enterprises. He also introduced the renovation project of Sanshui gerocomium. A dinner party was held after the meeting.